Europe stocks fall; luxury-goods firms hit
All times are ET. Disclaimer LIBOR Warning: Neither BBA Enterprises Limited, nor the BBA LIBOR Contributor Banks, nor Reuters, can be held liable for any irregularity or inaccuracy of BBA LIBOR. Disclaimer . Morningstar: 2013 Morningstar, Inc. All Rights Reserved. Disclaimer The Dow Jones IndexesSM are proprietary to and distributed by Dow Jones & Company, Inc. and have been licensed for use. All content of the Dow Jones IndexesSM 2013 is proprietary to Dow Jones & Company, Inc. Chicago Mercantile Association. The market data is the property of Chicago Mercantile Exchange Inc. and its licensors. All rights reserved. FactSet Research Systems Inc.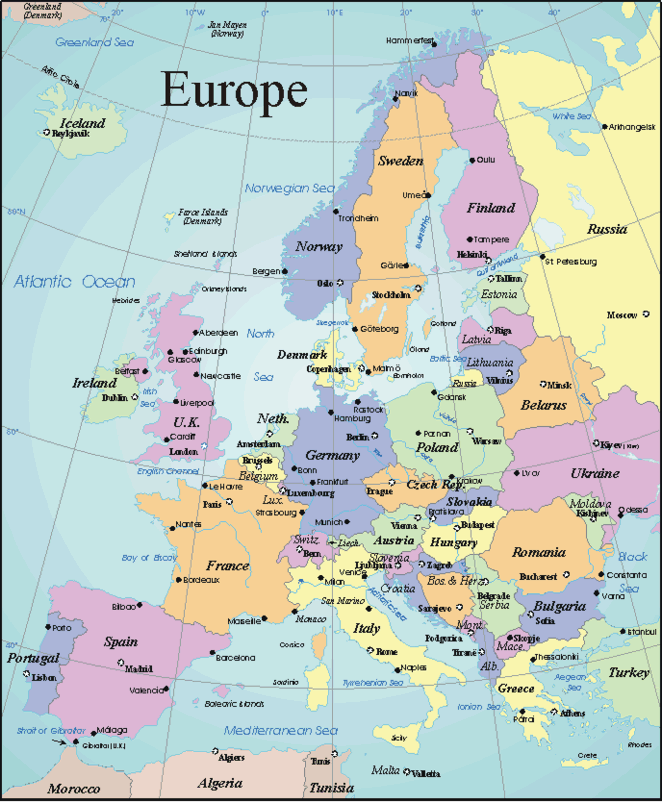 account for 60 pct of global banking By Robin Emmott and John O'Donnell BRUSSELS, Oct 6 (Reuters) – Aqua or water? These words mean the same thing, and yet illustrate a divide that European and U.S. negotiators must bridge in free-trade talks to integrate half the global economy. From fragrances to finance, creating common rules is vital for reaching a deal between the European Union and United States that officials say can boost economic output by more than $100 billion a year on each side of the Atlantic. For example, EU law requires water be labelled "aqua" in Latin as an ingredient of perfume. When the same bottle is sold in the United States, regulations demand a living language be used: water must be labelled as "water". Such relatively minor obstacles, which add to the cost of transatlantic business, will probably be ironed out at negotiations on the Transatlantic Trade and Investment Partnership, the second round of which begins on Monday. But nowhere is the challenge more difficult or pressing than in finance as both sides struggle to restore stability to their economies and markets. The EU wants financial regulation to be a central part of an agreement whereas Washington is resisting, worried this will bog down the already complex talks on the world's biggest trade agreement. "We are taking a pragmatic approach," EU trade chief Karel De Gucht said last month, backing the inclusion of finance. "We will try to make the technical aspects of EU and U.S. regulations more compatible." After five years of crisis, both see a deal as a way to reinvigorate their economies and create jobs when China's rising might threatens to eclipse their global standing. Since tariffs between the EU and United States are already low, around 80 percent of the gains of any agreement will come from creating common rules for businesses.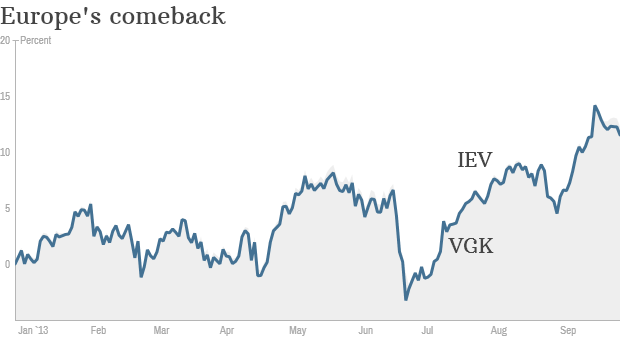 government shutdown entered a second week with little hope for a near-term resolution. The Stoxx Europe 600 index /quotes/zigman/2380150 XX:SXXP -0.23% fell 0.2% to close at 309.18, after earlier dropping nearly 1% and touching levels last seen in early September. The index closed out last week with an 0.7% loss. Click to Play Watch Alcoa, Boeing and BlackBerry Tomi Kilgore takes a look at which stocks traders will be watching during market action, including Alcoa, Boeing, and BlackBerry. Photo: Getty Images. Among decliners, LVMH Moet Hennessy Louis Vuitton SA /quotes/zigman/165816 FR:MC -1.06% /quotes/zigman/165816 FR:MC -1.06% fell 1.1%. In a report published Sunday , Reuters said analysts are growing increasingly concerned about the luxury groups brands and are worried these wont be able to provide alternative growth now that cash cow Louis Vuitton has fallen on tough times. A warning from Treasury Secretary Jacob Lew that Congress is playing with fire if it doesnt increase the debt ceiling in time increased investors anxiety about the U.S. budget stalemate and looming deadline to raise the countrys debt ceiling. Government shutdown: Track the latest news out of Washington /conga/story/2013/10/governmentshutdownstream.html 282136 The news that U.S. politicians have again put self-interest ahead of the greater good of the country by failing to make any progress in sorting out the budget or tackling the debt ceiling will have surprised few, said Alastair McCaig, market analyst at IG. The U.S. debt markets have remained calm, but the closer we get to the mid-October deadline, the less likely that is to remain the case, he said.
Europe's bank restructuring 'positive' for sector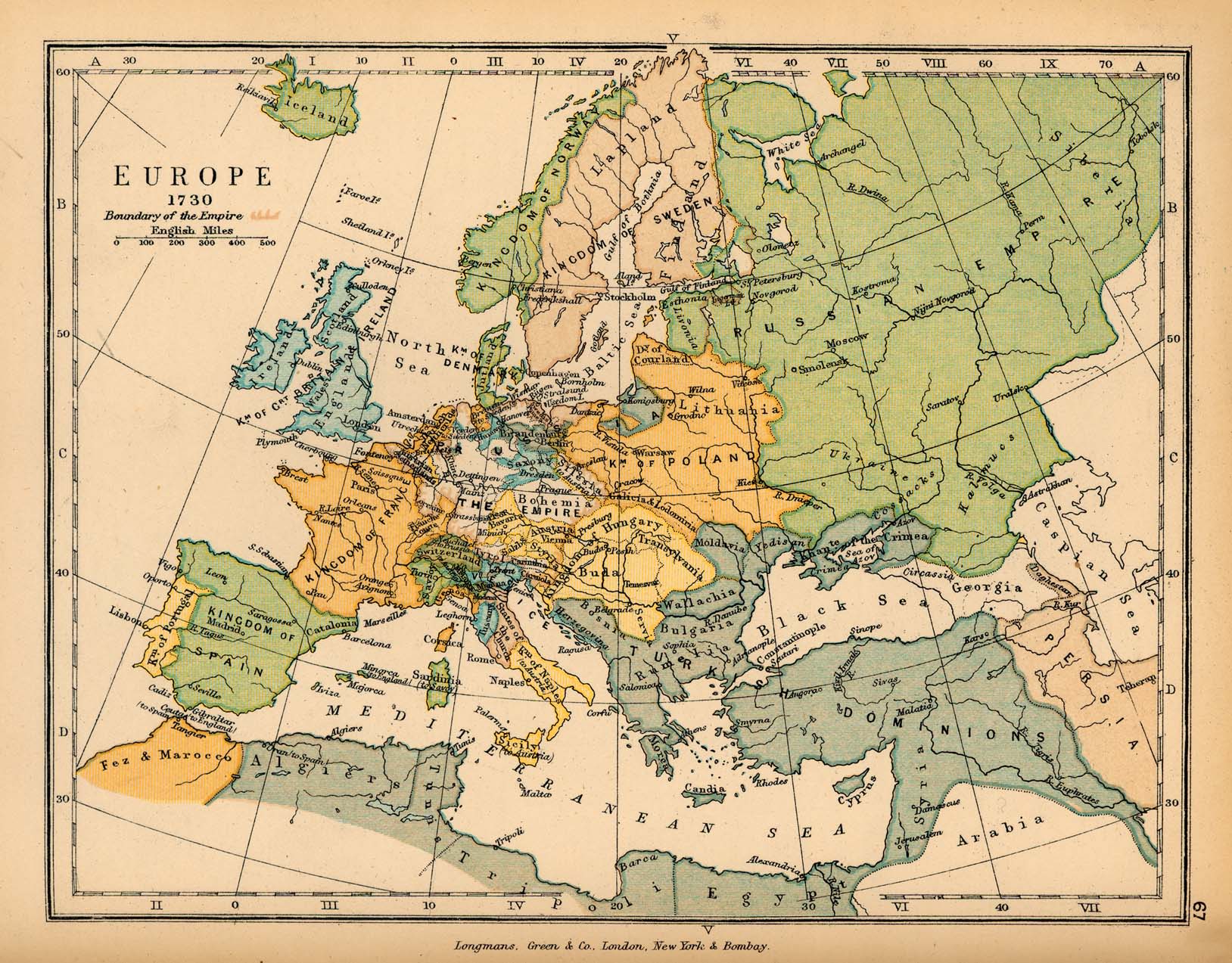 The massive restructuring of European banks will be positive in the end, the head of Italy's main stock exchange told CNBC, on the day that Italian lender Banca Monte dei Paschi unveiled its new turnaround plan. However, Raffaele Jerusalmi, CEO of Borsa Italiana, also warned that the financial industry needed to strike the right balance between restructuring and regulation. "In general, what is happening in terms of the restructuring that we are seeing in the banking sector all over Europe is going to be positive in the end," he told CNBC. "But there is still a risk of over-regulation we have to be careful. Last month, a report by the region's banking regulator, the European Banking Authority, said Europe's largest banks will need to find an extra 70.4 billion euros ($95 billion) of capital to comply with the rules. Monte Paschi announced plans to repay around 3 billion euros of its state bailout next year, with full payment by 2017, according to Reuters. The bank expects the EU Commission to approve the restructuring by mid-November, and hopes it will be enough to secure approval for much-needed state aid, after the euro zone crisis brought it close to collapse. Although Monte Paschi's announcement came after the European market close, the news that its board was meeting to finalize the restructuring plan was enough to send shares rallying. Stock of Monte Paschi closed around 6.3 percent higher and was the top gainer on the Euro Stoxx 600 . Follow us on Twitter: @CNBCWorld